Renter-Friendly Decor Hacks for Every Type of Property
Renter-Friendly Decor Hacks for Every Type of Property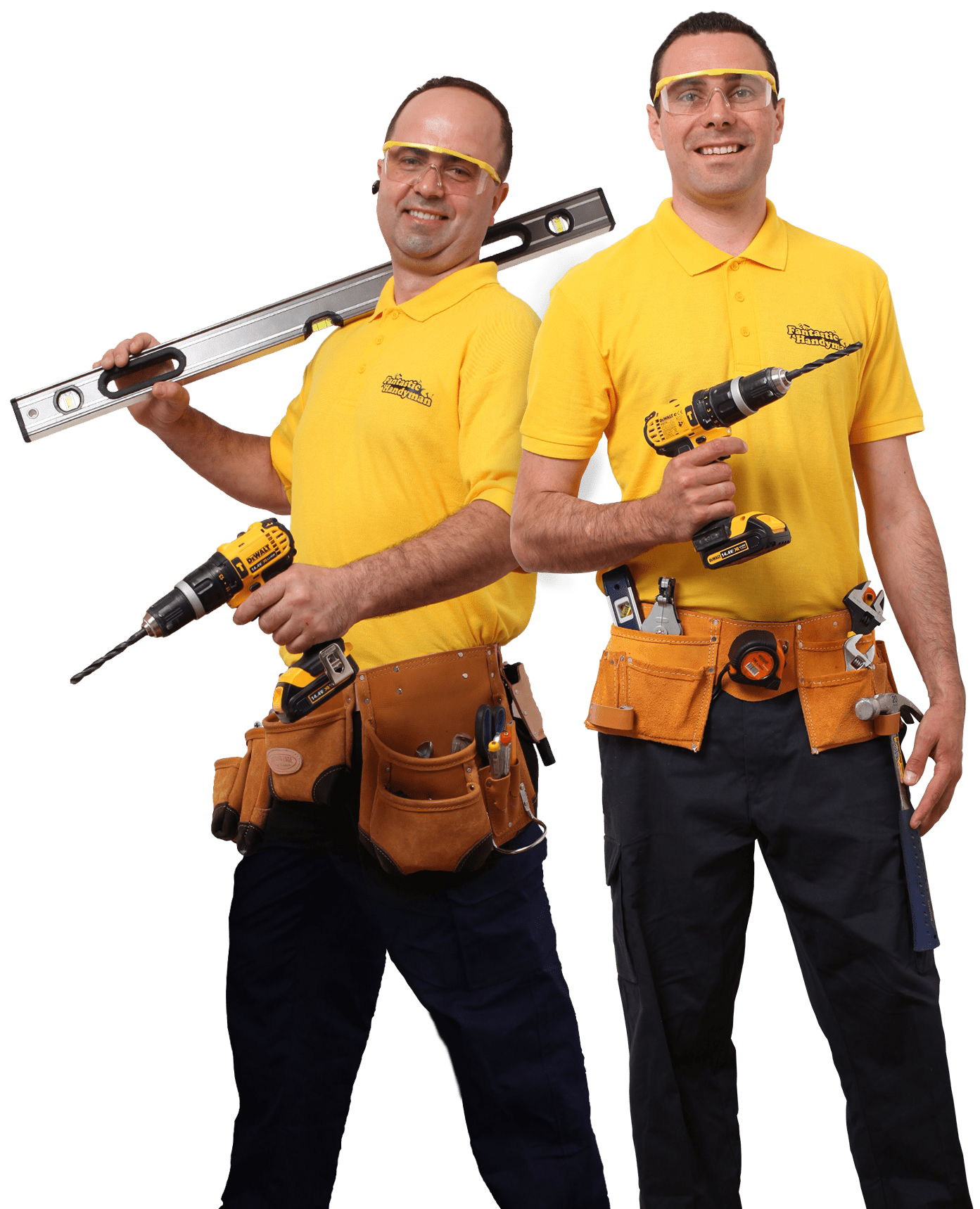 Rental homes are often cold, dull and lack character, but changing them is often an uphill battle with the landlord. The good news is, despite the lease agreement's restrictions, there are still steps you can take to ensure you make your place as comfortable as possible. These tenant-friendly interior design tips will help you transform and customise your rental home. They are reversible, affordable, easy to implement and will help you maximise your living space.
Use peel-and-stick wallpapers and stickers
Anyone renting a house should know about these outstanding products. Peel-and-stick wallpaper is simple to apply and easy to remove. You can use it to accent the wall's paint in a small area in your rental space or make a statement by sticking it on an entire wall. You can make it more interesting by putting it on furniture or stairs—a perfect solution for rental houses.
Peel-and-stick stickers are less hassle than peel-and-stick wallpaper as they are smaller, easier to use and offer more room for mistakes when applying them. You can create a beautiful set around the areas you want to highlight with them. Peel-and-stick wallpaper and stickers are the perfect solution if you want to improve the atmosphere by changing the colours in your rental home. You can customise and personalise your living space with colours and styles that perfectly match the aesthetic of your Pinterest board.
Another excellent method to bring more life to your property without bending or breaking the lease rules is to use washi or electrical tape to add patterns to your walls. Creating trendy Scandinavian patterns like stripes or little X's is easy. The great thing about washi tape is that it comes in different sizes, colours and designs, making it the perfect tool for any taste. It's a super affordable peel-and-stick option.
If the walls of your rented kitchen are bland and adhesive, then another peelable solution for you is the backsplash tiles. They can be easily replaced and require little to no maintenance, without the need for handyman services. Peel and stick backsplash tiles are a great temporary solution, super affordable and easy to install so you can do it all on a weekend. They can be glued together like a puzzle, covering up an outdated look. There are sticker types, but there are also thicker options that look pretty realistic and not only aesthetic but also protect the splashback wall very well.
Some tricks for your mirrors
Lean your mirrors on the wall instead of hanging them. If you have a large mirror, there is really no need to hang it on the wall. Instead, push it against the wall and ensure it you place it steadily on the floor or dresser. You can use this method if you have framed artwork as well. Rather than elevating and nailing it, you can just push it against the wall. It looks great on a console table, dresser, or even placed directly on the floor. Make it look decorative by layering different frames and colours. Start with a large piece, place the medium-sized pieces behind and above it, and put the more minor details in front. You can create a beautiful triangle pattern. Combine artwork with mirrors or other furniture.
Put on the lights
Add lighting to the space with attachable wall sconces. Lighting can make a living area feel much different and cosy. Some wall sconces can also be fixed to your furniture to bring that extra feeling of warmth. You can illuminate many areas of your home without worrying about wiring light fixtures by attaching them to bed frames, bookshelves or night tables. Wall-mounted sconce lamps are versatile and affordable, so you can save money while personalising your rental home.
Do some DIY
You can also remove the doors of kitchen and bathroom cabinets to create open shelves. If you like the open concept of cabinets, you can create a whole new look that fits the aesthetic you're looking for without damaging the rental space. It's also an ideal solution for those who feel that the kitchen in their rental is too small.
With the cabinet doors removed, you can see the entire space, wall to wall, which opens up the area and makes it brighter and more spacious. A small way to do this is to create a display area by lifting one or two cabinet doors and displaying your favourite crockery, dishes and interior accessories. However, be careful not to show too many matching items, making the kitchen look cluttered. Keep your cabinets looking clean and organised.
Welcome the outside inside
This one may be more obvious, but get yourself houseplants. If you feel your home needs to be more colourful or lively, houseplants will instantly change the atmosphere around your property. They are easy to move and offer an ideal way to improve the air quality in the space. Of course, they do require regular watering, but that is a small price to pay when it comes to health and beauty.
Rug layering!
Now, when discussing decor hacks, we can not leave out the floors. Rug layering is a versatile and visually appealing decorating technique that uses multiple layers of rugs to create a layered, textured look. This way, you can add colour, pattern and warmth to a space without permanently changing the flooring. When choosing how to combine your rugs, consider sticking to a cohesive colour palette to ensure that the layered rugs complement each other and the room's overall decor. Use one mat with a pattern and another in a solid colour to balance the visual impact.
Have you thought of temporary floors?
Another excellent option for your floors is temporary flooring. This refers to non-permanent, easy-to-install flooring, often used to update or enhance the look of a space without requiring permanent changes. These solutions are particularly popular with tenants who want to personalise their living space without breaching their lease or investing in long-term changes. The most common types include peel-and-stick or removable carpet tiles, vinyl sheet flooring, and interlocking floor mats.
Conclusion
While it may not be easy for you to make significant changes to your property when you rent, many alternatives can help you personalise the space and make it feel like your own home. These methods are not only inexpensive leave no trace behind, but are also easy to move to your new place whenever it is time to change properties.